Two recent government data releases have suggested tightening labor market conditions.  On February 5th, the government released its Current Employment Statistics monthly employment report for January.  Average Hourly Earnings for all private employees was up 2.5% on a year-over-year basis.  As the graph below shows, there is a clear upward trend in the last year that is in marked contrast to the preceding five years.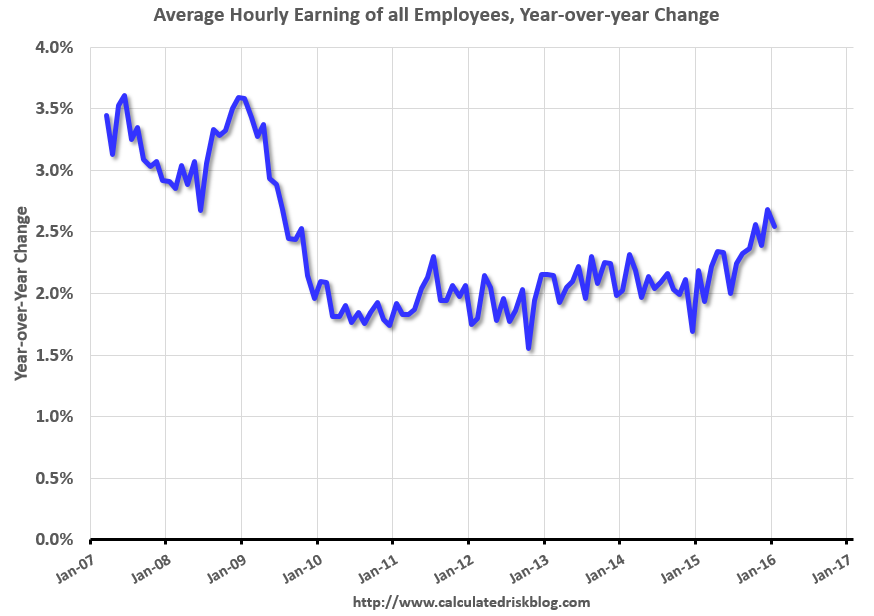 Read more about the January employment report at www.calculatedriskblog.com/2016/02/comments-solid-employment-report.html.
On February 9th, the Bureau of Labor Statistics released its Job Openings and Labor Turnover Summary for December.   This report includes a measure that is correlated with future wage growth: voluntary separations initiated by the employee or quits.  There were 3.1 million quits in December, which is the highest number since before the recession.  Quits were up 13% year over year.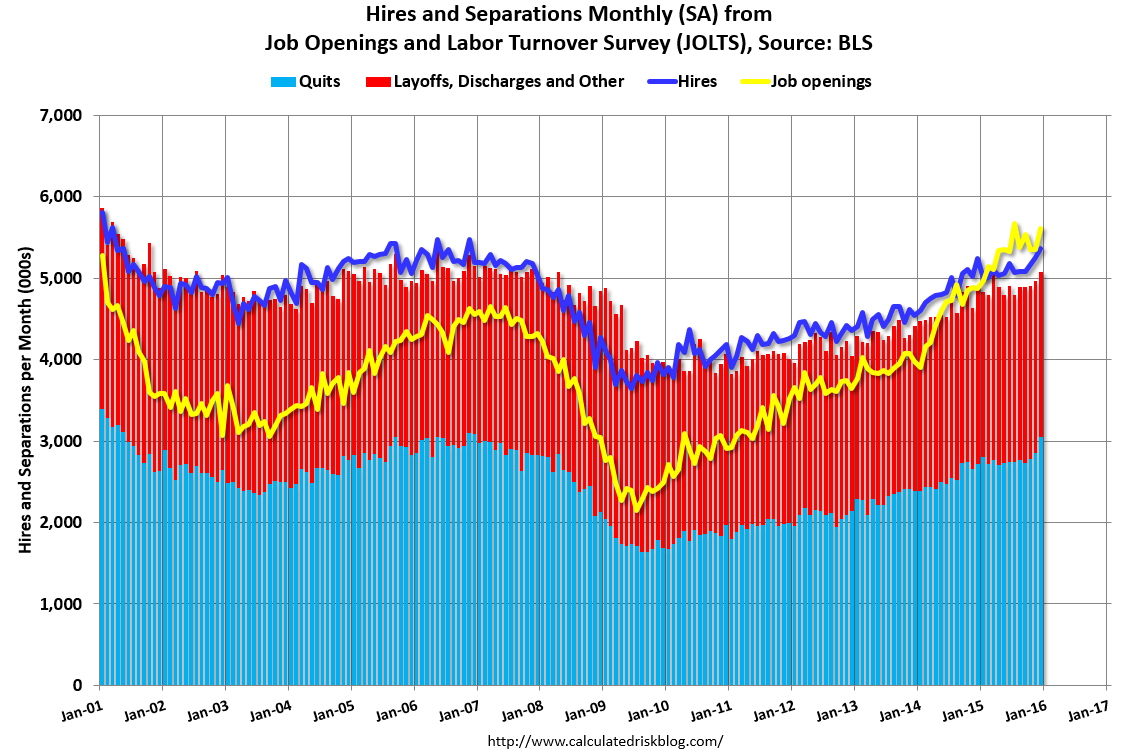 Recent data suggests that compensation professionals should be increasing their benchmarking efforts given the tightening labor market and the increased confidence of employees who are more likely to be exploring the market.  Try a demo of ERI's Assessor Series to see why thousands of companies including the majority of the Fortune 500 use ERI to plan compensation.