Organizations will generally have two or three sources of executive and top management compensation benchmarking data to ensure compensation is NOT a reason for turnover at the c-suite and top talent levels.  Compiling and analyzing executive compensation data can be a daunting task especially since the regulatory frameworks for c-suite jobs in some countries vary (e.g. voluntary vs mandatory disclosure; or aggregated vs incumbent-level disclosures).  For top management positions, the scope dimensions of the jobs like P&L responsibility, geography, and targeted niche business are required criteria which may not be available in most compensation solutions.
ERI Economic Research Institute's cloud-based Assessor Series provides compensation analytics for US, Canada and 11 European countries (e.g. Austria, Belgium, Denmark, Ireland, Italy, Luxembourg, Netherlands, Norway, Poland, Portugal, Sweden) that cover c-suite and top management jobs.  In order to derive a reasonable compensation estimate first an appropriate benchmark job must be identified.   With a few clicks in ERI's cloud based Assessors, applying a semantic search and then reviewing detailed job description content, the user can select an appropriate job match with a high degree of confidence.  The below are screenshots reflecting this process.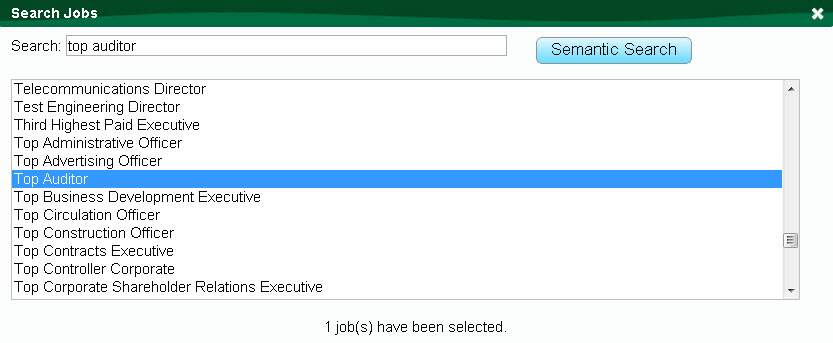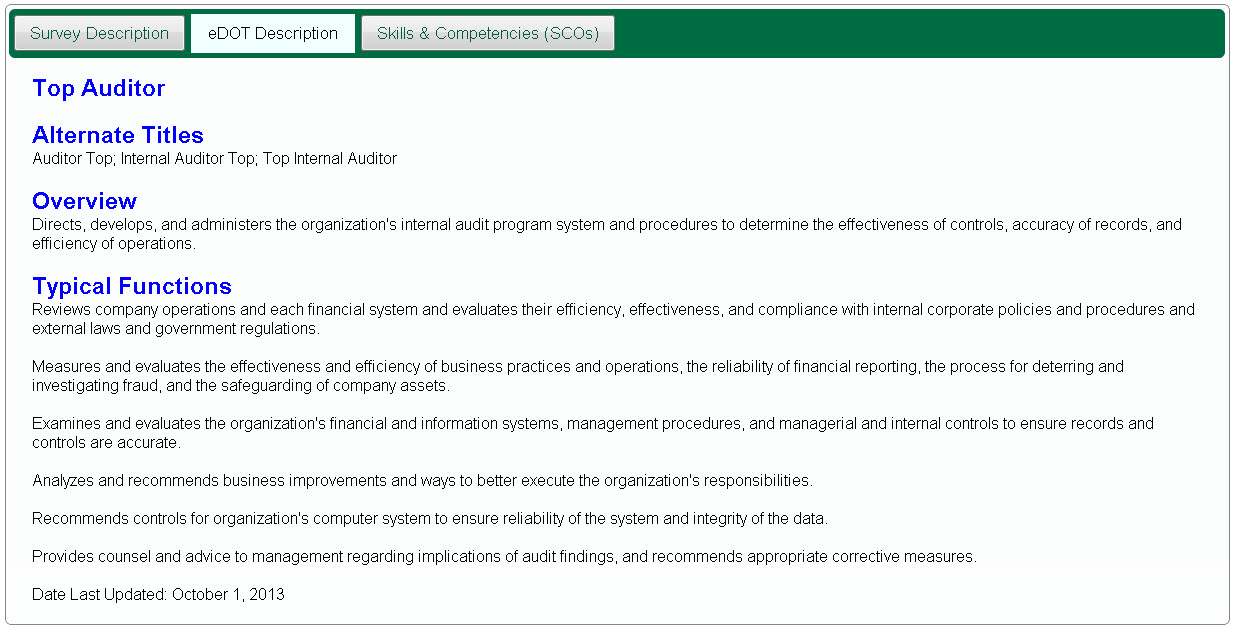 Once the job match is completed, the specific criteria can be set for the executive or top management positions like the industry, geography, and revenue.  Select from over 8,000 geographic areas, 1100+ industries, and setting revenue ranging from $1M up to $30B USD.   Below are the screenshot images for setting the criteria: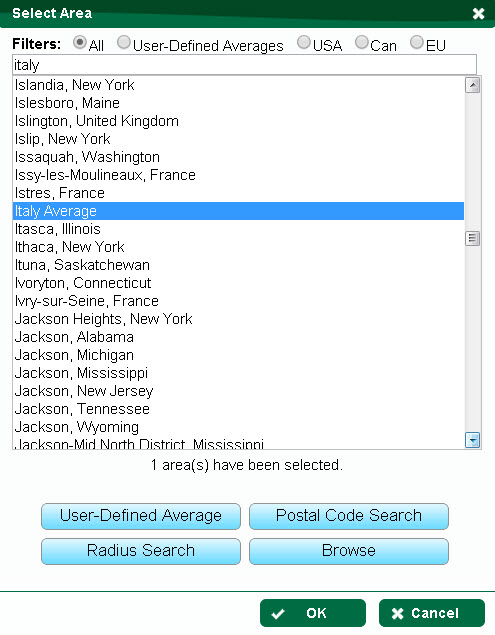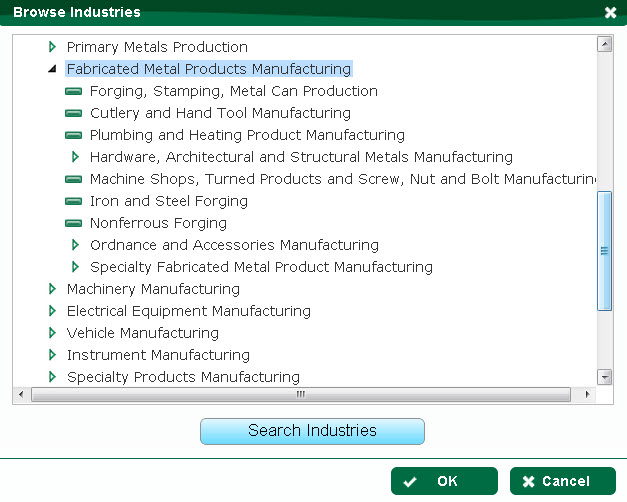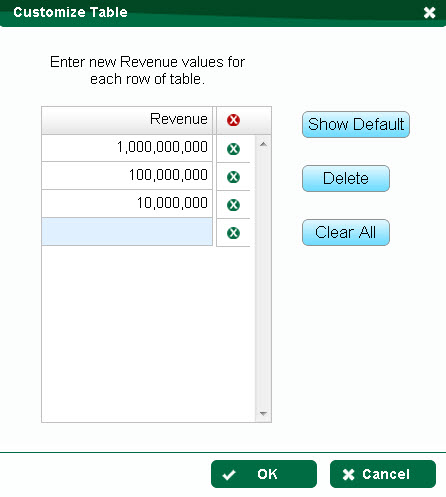 Now the user can generate reasonable compensation estimates for the Top Auditor position for North American and Europe with a target 200M revenue scope in the Fabricated Metal Products Manufacturing industry sector.  Below are a screenshots of the results for the Top Auditor position in US and Italy for illustration purposes.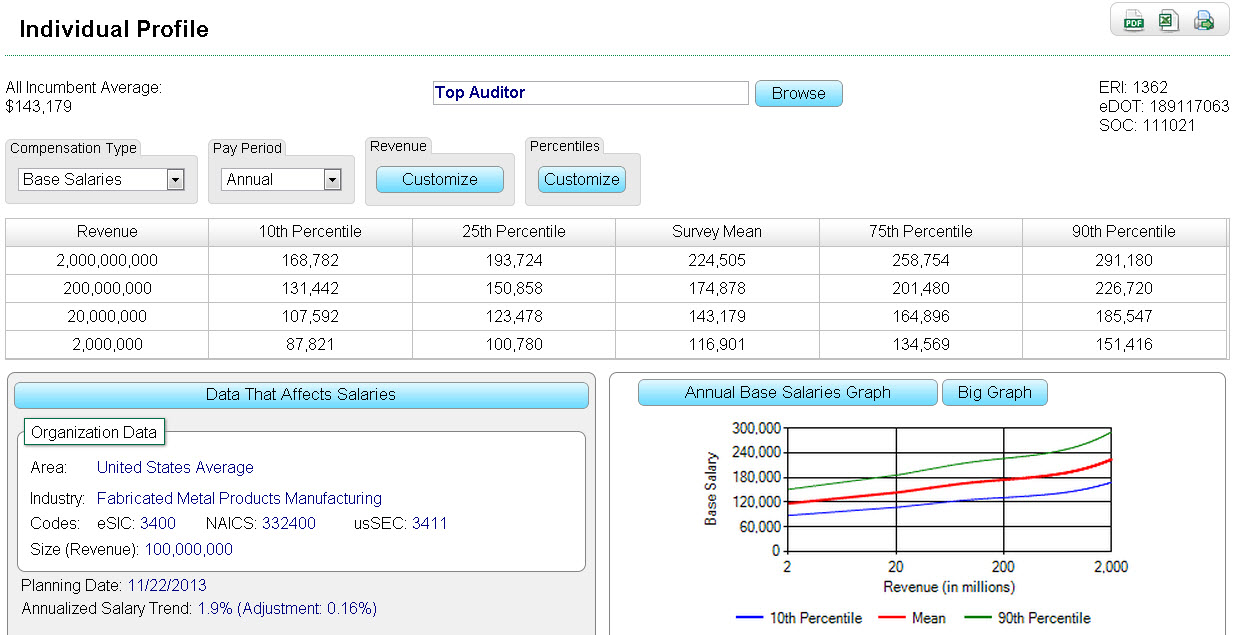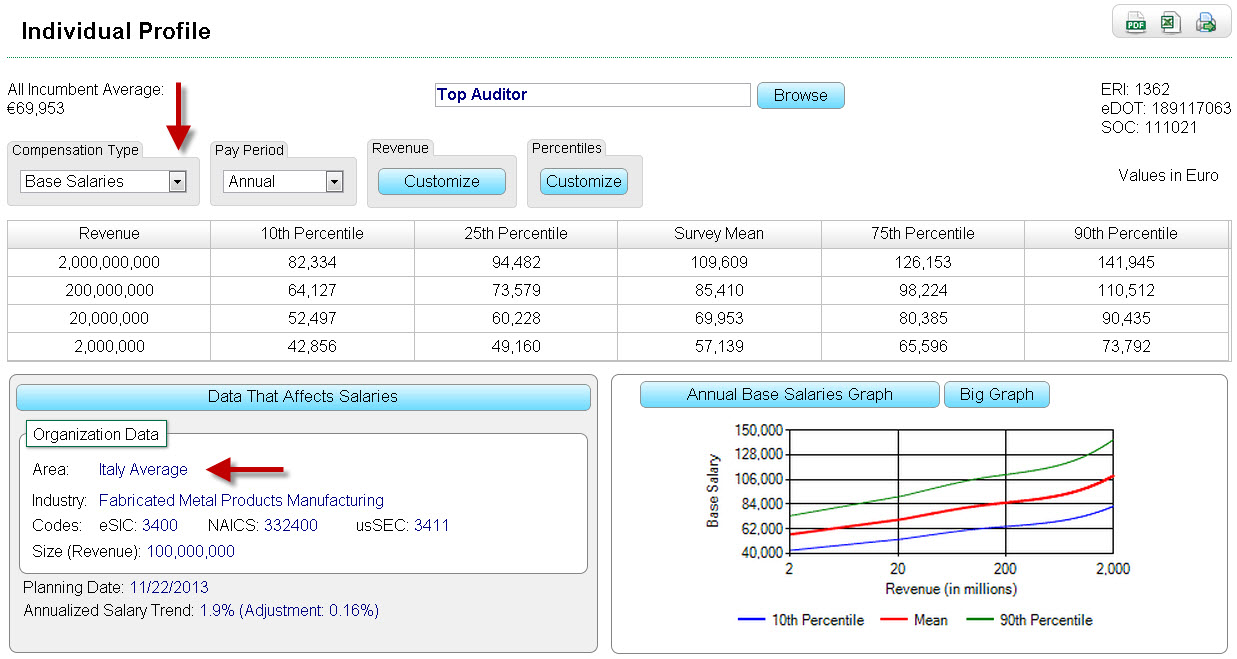 While the base salary compensation analytics is shown, incentive and total cash are also selectable from the dropdown menu.  Also, if you wanted to select more specific geographies like Madison, NJ; Charlemagne, Quebec in Canada; Manchester UK;  Gagny, France or Villaricca, Italy, the cloud-based Assessor series robust geography functionality empowers the user to have laser focus on geographic cost of labor differentials.
Organizations are challenged to make investments in many analytic solutions and compensation is one of the largest line items in most company income statements.  ERI Economic Research Institute's cloud-based Assessor products provide proven reliable, robust, and cost effective compensation analytics for executive and top management positions in your organization.  For more information regarding these products or ERI's compensation analytics solutions please call 1-800-627-3697 or visit our website www.erieri.com.